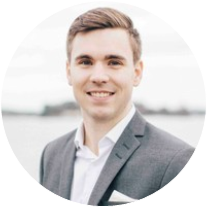 Philip Thorén
Founder & Client Manager
+46 73-614 56 17 | philip@athletesabroad.se
Philip was an NCAA Division 1 athlete at Mercer University where he was a 2-year captain and 4-year starter on the men's soccer team. Philip played for Vallentuna BK in division 2 before heading to the US for college. He has also played in both pojk- and juniorallsvenskan and has won the youth tournament S:t Eriks-cupen. He has experience coaching at the junior level for Täby FK Academy and has a coaching certification C from the Swedish Football Association.
Philip holds a Bachelors Degree in Business from Mercer University and a Masters Degree in Finance from London School of Business and Finance. Before co-founding Athletes Abroad Management Philip worked in Finance in Stockholm.
Philip oversees all business operations with Athletes Abroad and works directly with college clients.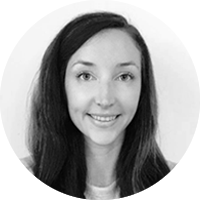 Charlotte Harris
Founder & Client Manager
+46 73-650 37 79 | charlotte@athletesabroad.se
Charlotte co-founded Athletes Abroad Management after running the college program and volleyball agency at Connect Management Group from 2015-2019. A 2012 graduate of Mercer University, Charlotte was a first team All-Conference player and 3-year starter on the women's volleyball team.
After her college playing career was over Charlotte coached college volleyball at the Division 1 and 3 levels, most recently working at North Carolina State University. In Sweden Charlotte played in the Swedish Elitserien (top division) for Sollentuna VK and has also coached for Sollentuna VK's Division 1 team (second division). As a coach Charlotte has won the U18 Swedish National Championship as well as the Youth Grand Prix Championship.
Charlotte holds a Master's Degree in Athletic Administration from Goucher College and a Bachelor's Degree in Psychology from Mercer University.  
Charlotte oversees all aspects of Athletes Abroad and works directly with college and volleyball clients.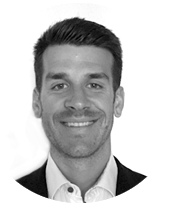 Matt Pyzdrowski
College Adviser
matt@athletesabroad.se
Matt graduated from Marquette University in 2009 with a double major in Marketing and Finance. He was a 3-year captain and 4 year starting Goalkeeper on the NCAA Division 1 men's soccer team. In 2009 he was recognized as the Most Valuable Player on the team. His experience at Marquette allowed him to take his game to the next level and in 2010 he was picked up as a free agent by the Portland Timbers.
After one season in the MLS Pyzdrowski took his talents to Sweden where he's had a long career competing in both the Superettan (second tier) and Allsvenskan (first tier). He competed for Ängelholms FF from 2011-2014 and Helsingborgs IF 2015-2018. Currently Pyzdrowski is playing for Varbergs BoIS where he serves as team captain.
Matt works primarily with the college program at Athletes Abroad and serves as a college advisor.